Helping you keep your pool crystal clear
When you've invested in an inground concrete pool, regular maintenance is critical to keeping your pool sparkling.
Opening and closing your pool for the season can be an involved process but our experienced team will offer you quick and efficient service.
Has your pool suddenly turned green, or become cloudy with algae? We offer weekly maintenace  and cleaning services to keep your pool safe, and sparkling. From chemical balancing, to debris removal, to pumps and acid washes we'll keep your pool open and ready for fun!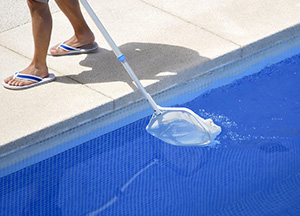 Pool Opening and Closing
Weekly Maintenance
Equipment Service and Repair
Water Chemistry
Debris Removal
Pump and Clean Out
Acid Washing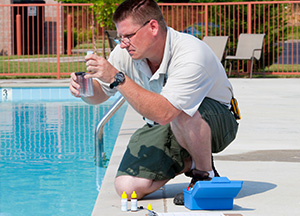 We offer liner replacement for your old, worn out, damaged liners. A new liner can renew your pool to look new again.
Get all the pool supplies you need
Our family operated store provides you with a wide range of products from accessories and safety equipments to toys and games. Our chemicals are made of the highest quality ingredients and will never cloud your pool. All your necessary pool parts are available in stock.
If you want the water of your pool to be tested, bring in the sample to our store any day of the week and get your chemical readings for FREE. We take pride in helping our customers through difficult chemical imbalances. We are authorized dealers of Pentair, Zodiac, Polaris, and Merlin.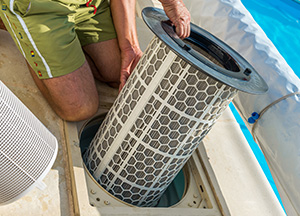 We offer you the best pool accessories in the White Plains area like fountains, ladders, slides, lights, and thermometers. We also have a wide range of cleaners like filter cleaners, tile & vinyl cleaners, scale and stain preventers, pool cleaners, leaf eaters, vacuums, vacuum heads and more.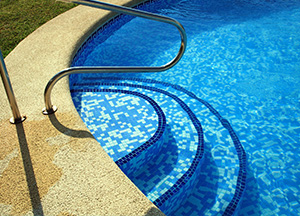 Keep your pool safe by installing our safety equipments like steps and ladders, flotation devices, alarms, first aid supplies, swim boards, and safety lines. You can also find all the necessary chemicals you need for your pool such as chlorine, sanitizers, shocks, balancers, algaecides, clarifiers, test strips and more.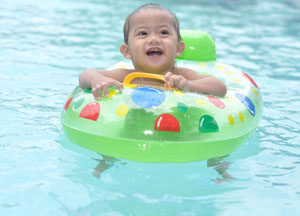 Make your pool more exciting and fun by adding the variety of toys and games that are available in our store such as inflatable rafts, pool lounges, water sports, goggles and masks, snorkels and fins, swim aids, toddler toys and more.
Splash Pads for your home business or commercial property
When you're looking to add a unique feature to your property, a splash pad may be the perfect option. The splash pad offers a unique water experience for your visitors. There is no water depth to a splash pad which offers additional safety.
Add value to your commercial property and become the neighborhood favorite spot to hang out in the summer. A fun in the sun approach to your typical summer fun. Don't stick to your typical playgrounds and summer outdoor options.  Have fun in the sun with a splash pad.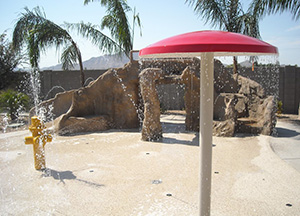 We can work with you to create the perfect outdoor play space. Whether simple water jets or a more modern take on a water playground we can design the perfect space!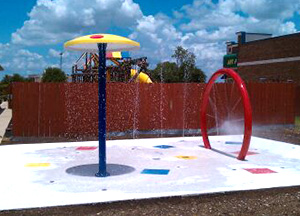 When you're looking for a great option to entertain the public during those hot summer afternoons the water jets, water playgrounds, and sprayers are a cooling solution.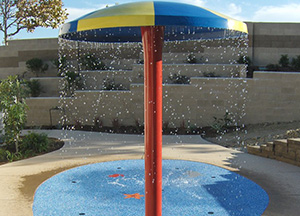 In addition to the design and installation of splash pads we also offer you inground pool services. Contact our team today to plan your outdoor paradise!